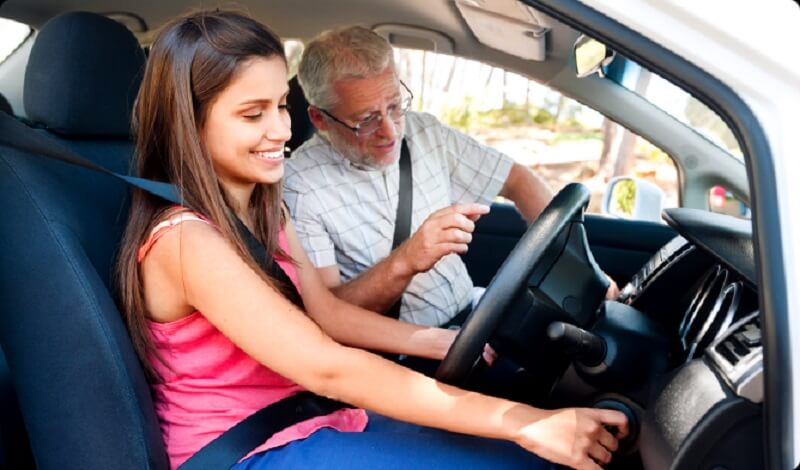 Driving Instructors typically earn £1600 per month after expenses – it depends on many things so it's impossible to provide you the exact figure.
If you work for a driving school you could earn 15k – 20k a year. If you work for yourself you could earn from 15k – 20k a year.
There are comparable figures to a salary that you'd be given if you were looking for a traditional employed job. Your tax and national insurance isn't considered by those figures, but rather after business expenses such as fuel and franchise.
It really comes down to how much work you are willing to put in!
Consider the 3 main factors
The rate you charge per hour
The number of hours you work
Your expenses
Independent Driving Instructors like myself generally earn more money those working at schools because we don't have a franchise to pay
That isn't always the case though. Some independent instructors struggle and have to charge low prices. Some driving schools charge a high hourly rate and once an instructor has paid for their fuel and franchise then the rest is theirs to keep.
What's a franchise
A franchise is when you pay a company for using their name. Think McDonalds, Subway, KFC, Pizza Hut. You may think that these establishments are run by the big office – however it's actually owned by people who own the restaurant and pay an amount of money per mot o use the brand – as well as being held to certain requirements and standards.
Many driving instructors will work this way. They pay a certain amount of cash a month to a school who provide them with a school and steady flow of work.
Driving franchises will typically charge your 150-200 per week. Driving schools often include the car, work, support and everything else in the £200 a week fee.
Some franchises seem cheaper by only being £50 per week but that will not include a car or other expenses. So you have to do the maths here!
Cars are at least £100 a week
Insurance is about £25 a week
Tyres, Servicing, repairs etc
£50 franchise fee
As well as your franchise you'll need to pay for fuel, if you work around 24 hours a week then fuel is around £50 per week. If you work 36 hours then its £80 per week (check current fuel prices). Some instructors like the security that being at a driving school offers and are only happy to pay the fee. Some people would rather go it alone but this has some risks – if you're going to survive you better be prepared to put in the work – and also be very good!!
To get qualified as a driving instructor you'll have to undergo the ADI qualification. This costs around £3000.
Part 1 is £90 for the test, £50 for all the books so that's a total of£140
Part 2 is £111 for the test and around 20 hours of tuition so that's a total of £611
Part 3 is £111 for the test and takes about 60 hours on average. That's a total of £1611
You have to take into account all the training, fuel, insurance, extra tuition and other costs like babysitters.
Finally its £300 to join the register!
So if you fancy driving instructor training in North Wales, don't delay, there are many driving schools offering driving instructor training.
Best of luck on your journey!
Car