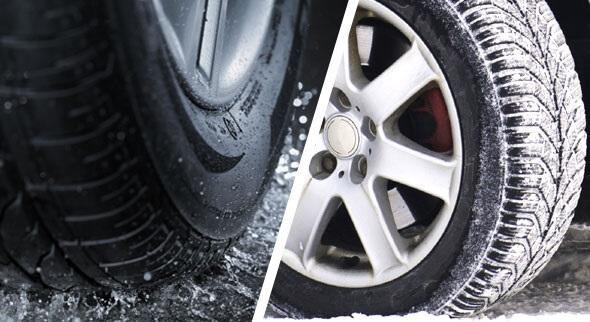 Getting your vehicle ready for another tough New Jersey winter? You may be trying to decide whether all season tires or snow tires are a better fit for your driving needs. No matter what option you choose, we've got you covered at Armstrong Tire. Consider the following when choosing between all season and snow tires.
– What have the past few winters been like in your town? If you're near the coast and don't see a lot of snow, you may be able to get by with all season tires. If you're more inland and deal with snow and ice on a regular basis, snow tires will make more sense for you. If your weather seems to be all over the place the past few years, snow tires will be your best bet- better safe than sorry!
– Do you do a lot of traveling for work or fun? If so, you'll want to go with snow tires, so that you aren't stuck trying to make it up a hill when you venture to a colder, more Northern state.
– Are you on a budget? Snow tires tend to wear more quickly than all-season tires. That being said, at the end of the winter season, many drivers switch back to all season tires, storing the snow tires for the following year. This can help snow tires last through three or four winters.
No matter what your winter tire needs, at Armstrong Tire, we're here to help. We can assist you in figuring out which type of tire- snow or all season- makes the most sense for your driving needs.
Auto