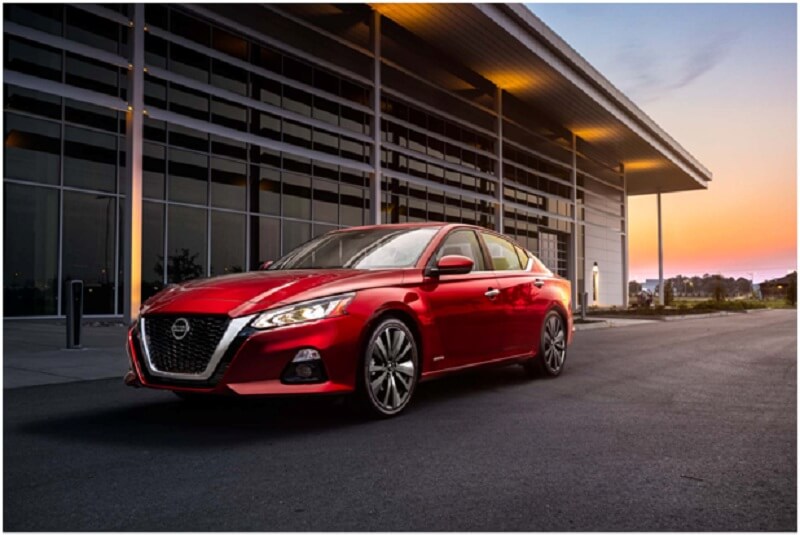 The 2020 Nissan Altima attempts to combine the best of all worlds into one package to give its customers the power they need, the luxury they deserve and the performance they desire. The Altima comes in both FWD and AWD variants to suit your requirements and is offerwith with a 2.5L Direct Injection Gasoline Engine that packs a punch with 188 hp and 182 lb-ft of torque. If that doesn't impress, you have the choice of trims such as the SR and Platinum that come with a VC-Turbo engine thats a world's first variable compression turbo variant and can pack 248 hp and 236 lb-ft of torque on the go. This apart class safety features such as Forward Collision Warning, Automatic Emergency Braking, Key Activated Remote Engine Start are standard. An available Intelligent All Wheel Drive completes the cycle. We decided to pay a visit to the Seaside car dealer to get more info on the feature packages offered in the 2020 Nissan Altima to take our experience to an all new level.
The Driver Assistance Package
The 2020 Nissan Altima is replete in almost all aspects when it comes to features to aid you in getting the best performance and convenience. Choose the most basic trim, the 2020 Altima S FWD variant you already have beauty on the outside with the 16-inch steel wheels, a rear view monitor that's a convenience feature to aid you in proper parking and the highly entertaining Nissan Connect 8-inch touchscreen display. However, adding the Driver Assistance Package can give you advanced features such as the much needed High Beam Assist, a Rear Sonar System, Rear Automatic Braking and the popular Lane Departure Warning, Blind Spot Warning and Rear Cross Traffic Alert systems that make driving safe and easy.
The Premium Package
The SR trims come with premium features and enhanced looks with features such as 19-inch Aluminum-alloy Wheels, LED Headlights and a Sport-tuned suspension. This is a special package that aims to enhance the user experience and comes as an addon to the SR FWD and Intelligent AWD trims to provide power lumbar support to the driver's seat, Heated outside mirrors with LED turn signal indicators, heated front seats and a power-sliding glass moonroof.
Custom Accessories and Addons
Seaside car dealership offered to show us a catalog of some of the premium and custom accessories that can accompany your Altima and enhance the look, feel and other aspects that the feature packages might just manage to miss. If you are the one who wants to step out in style and are as particular about your ride making a show as you could then the Exterior Ground Lighting is an addon you would want. This gives you LED lighting between the front and rear tires and fades in and out with the dome light. These also help you enhance security around your vehicle. The Impact Sensor is another useful little tweak to assist you in your driving that make a small chirping sound when a small impact is detected. This could blow a full fledged alarm when a more serious occurrence such as an attempted break is detected.
Auto