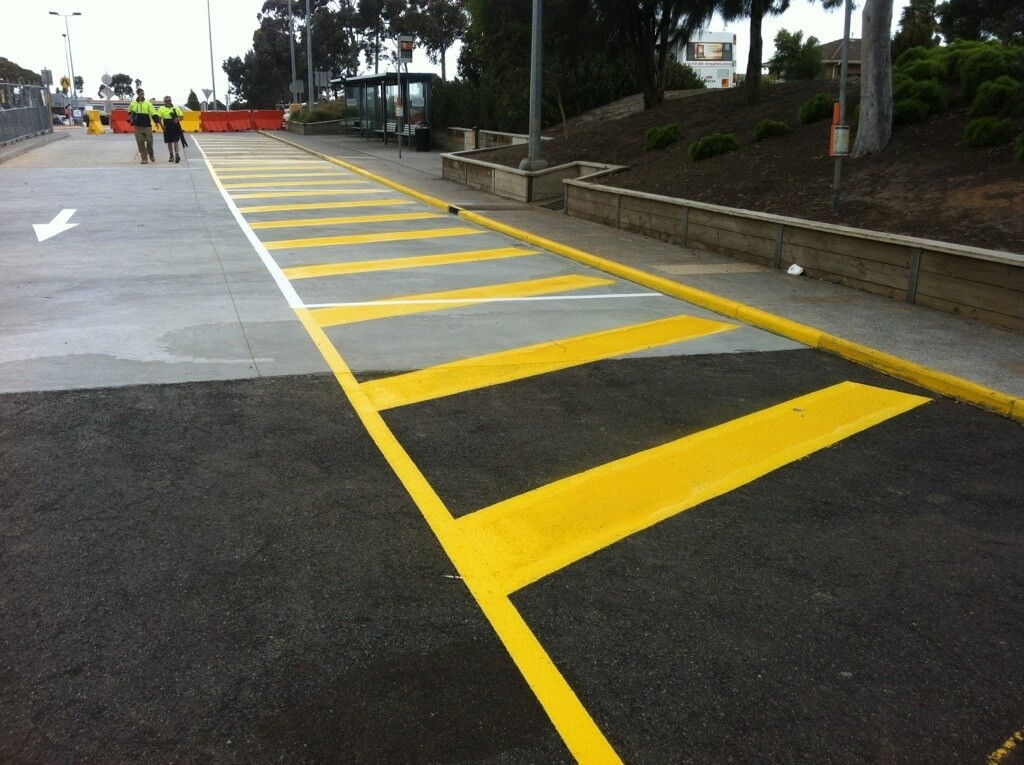 Line markers jobs in Sunshine Coast has a lot of applications. We often see them in everyday life whilst driving, crossing the street or parking our cars. They play a big part in vehicle and pedestrian safety. They constantly need to be maintained and refresh to ensure they remain visible, even from afar.
Road Markings
Have you ever noticed how many lines you pass through when driving down any road? They're used to differentiate between lanes, helping drivers avoid confusion when merging. You'll also see them as arrows to direct vehicles to the right way. They are helpful in managing traffic control in Brisbane, keeping drivers safe during the commute. Common markings include:
Centre Lines – This is used to separate traffic streams from different directions. They're used for smaller roads, where centre isles are not applicable. You'll see them as solid lines drawn in the middle of the road. This signifies that drivers cannot pass through or go against the flow of traffic.
Traffic Lane Lines – This type of marking is seen as broken lines across a lane that goes in one direction. It tells drivers that they are free to overtake.
Warning Lines – This type tells drivers to anticipate an obstruction down the road.
Stop Lines – Like the name suggests, it marks the boundary where the vehicle should stop. They're used near traffic lights and stop signs.
Pedestrian Crossing – This marks the area where people on foot cross. Cars are not allowed to remain idle in these areas. They're also required to slow down when approaching pedestrian crossings.
Parking
You'll see a lot of markings in parking areas. They are needed because heavy traffic converges in those spaces. The most commonly used are the lines to mark were each parking space ends and begins. This allows vehicles to park in an organised manner, without taking up more space than necessary.
Markings are also used for spaces for persons with disabilities. They need to be clearly seen to prevent people who are not disabled from taking up the parking area. The same goes for taxi bays and motorcycle parking spots.
Author: Carrie Sze
Auto