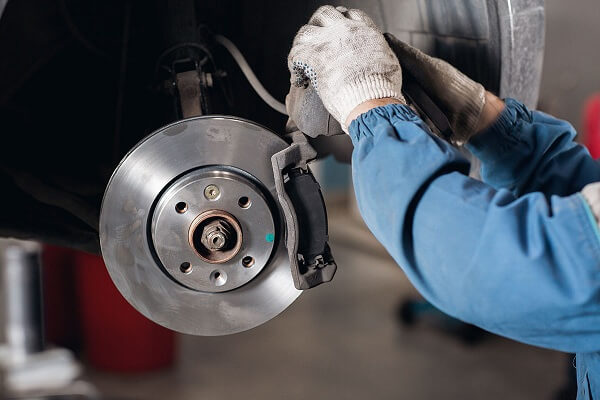 Ah, summer time. It's that time of year where you feel like you have unlimited opportunity to get things done. It's a time where maybe the kids are out of school or your job finally feels like everything's running smoothly now that the days are long and you feel energized.
Summer is not just a time for recreational fun; it's a time where you can finally catch up on all of the things that you have been meaning to do. It's a smart idea to try and tackle exterior home projects that you've been delaying, as well as tune up your vehicle.
Scheduling brake repairs and anything that your vehicle needs while the weather is nice is a great way to get things done. You can even pop out and do a bit of shopping while your vehicle gets car AC service or filters changed. No snow or cold to drop down your energy – you've got a bright day to get things done and you are going to take that opportunity and make the most of it!
Today we're talking about the many ways that you can care for your vehicle during the summer time. Whether it's something like maintaining the interior of your car or fixing something that has been slightly off and might get worse, there's no time like the present to tackle these things. Summer is the perfect season to catch up on everything that you have to do. Read on and find out more!
Taking Care of Your Vehicle During Summer
Taking care of your vehicle during the summer is all about doing what you can to keep your vehicle in the best shape possible. That means running through the routine things such as making sure that your oil is changed out and making sure that the air pressure in your tires is filled up enough so that you're not risking a flat or burning mileage needlessly.
It also means doing what you can to address the needs of your car. Is your vehicle crying out for something specific? Your brakes may not be working or a little squeaky, so you may need to arrange for brake pad replacements or brake repairs in Lloydminster. Perhaps your window seal is letting rain water in even when it's fully closed and you need to have that fixed.
Generally, your vehicle will communicate what it needs – or at least what is wrong. Hearing a clacking noise or any repetitive noise? Get that checked out! Need a new tire? Then get that replaced! Especially if you are having any trouble with your AC (and have pets or children), be sure to get some car AC service as early as you can so that it's all set for the summer.
When deciding what to do to your vehicle, keep safety and practicality in mind. Is what you're doing good for your vehicle? Will it benefit it in some way?  You have to be sure about these things.
There are always routine things that you need to do as well as specific tasks suited to your vehicle. Figure out what you need to do and get out there and do it! Then go out and have some fun – it's summer!
brake repairs in Lloydminster
car AC service
Auto