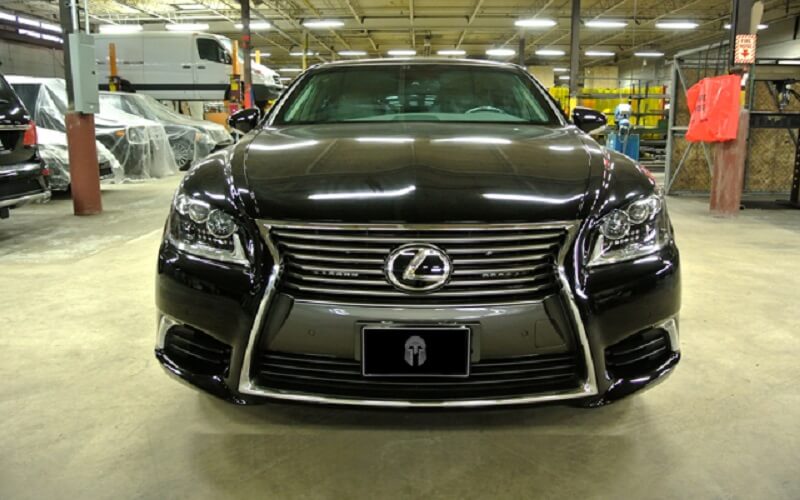 Troy Armoring armored sedans are designed to meet both function and luxury needs of individuals. The armored sedan vehicles have a minute or no difference in the exterior design of the car which makes it hard for the people to understand if the sedan is bulletproof. These cars serve the maximum during the crisis scenario and attacks to save and provide protection to the people inside to the fullest extent. They are fully equipped with all the necessities towards protection and can also sustain attacks from handguns, multiple assaults from the grenade, and rifles. Individuals can relax inside the vehicle with the complete set of luxuries along with the external protection against highly damaging equipment. This adds to the maximum of the level of security and is unparalleled throughout the sector. The precisely cut materials used ballistic technological advancements with no compromise in security, safety, and protection capabilities. This makes the Troy Armoring sedans loved throughout the world.
Features of Armored sedans
The range of protection provided by the armored vehicles eliminates attacks from high-intensity rifles, handguns, and grenades.
The complete area of the passenger is designed using ballistic protection plate overlapping.
The roof is designed with ballistic a plate which is formed in the shape of the roof.
The original glass of the vehicle is replaced with high protection ballistic glass consisting of multiple layers.
The fuel tank is completely sealed and armored.
The sedan is computerized and battery armored.
Installation of flat tires including spares.
A large glass insert is placed at the bulkhead armored swing door which is located behind the original entrance.
The vehicle is armored with a firewall.
Interior reinforcement of the door hinges with the main frame of the body to suppress the load out of the vehicle and give a stabilized balance.
The floor of the car is heavily armored to sustain grenade assaults and provide with complete protection.
The armoring includes front fenders to provide security against bullet penetration.
The radiator is protected and concealed behind the sedan's hood.
The glass is powered for operations for a minimum thickness of four to six inches.
The tailpipe is customized and protected if required.
Conclusion
The sedans are unveiled with the highest grade of security levels and protection to be delivered to the certificate holders and authenticated personnel on demand. The customization options are done keeping in mind about the whole fact of protecting at the ultimate level.
Auto