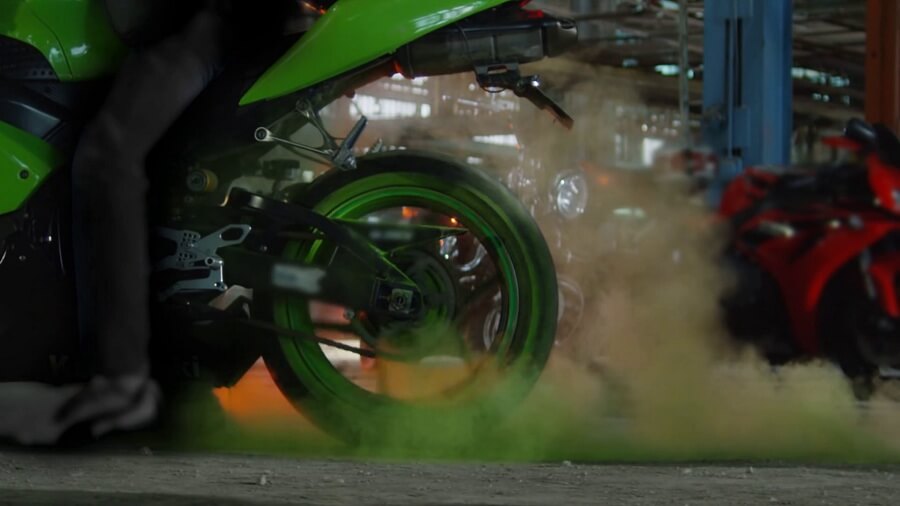 You have made your survey of the new bike price in India and finally decided to buy that dream bike you always cherished. You took it to the road and make a show of your new "trophy." In order to keep it in perfect shape, you read all the service guidelines and deep within you, you finalize this bike is going to last for ages. At times, you have to go beyond the normal to keep it in shape. However, how prepared are you for the Holi festival? We all know that the Holi is one of India's biggest festival that brings all people under one color.
In this article, we will guide you by sharing important tips to protect your motorcycle during the ambush of the Holi festival while saving you from serious colorful heartburns. With these tips, you can stay strong
Keep it wrapped
To protect your bike from any stain, you can use a thick plastic sheet to cover it. This is necessary if you keep your bike in a narrow lane or open space that is prone to high-spirited crowd passing through.
Apply wax polish
In the event where your bike isn't Teflon coated, it is better for you to wax polish all painted parts or panels. You won't want to see your bike stained with permanent or oil paints used during the festival to settle on the top layer of your bike paint. If you allow that, it may damage your bike and reduce the resale price if you are thinking of selling it in the future.
On the Move
If you don't want to walk but want to move around with your bike, it is essential to ride slowly because of the crowd. To avoid sudden skidding or braking, it is important for you to maintain a safe distance during the day. To protect your bike, you can use a rain cover that suits the console. Furthermore, this will protect it from the colors and water used during the festival.
Removing Stains
For many, the stain removal time is the toughest part. In spite of all your carefulness and precaution, you discovered your highly prized bike were stained and required cleaning. If you find yourself in this situation, don't hesitate to wash it using water and mild soap as soon as possible. The stains on the bike won't be much if you follow the previous instructions regarding the wax and polishing of the parts. Additionally, don't use dish-washing liquids or harsh detergents because they are hard on the paint and will remove the original gloss. Nevertheless, if after cleaning the bike and the stain doesn't go off, we recommend using automotive rubbing compounds sold in the market.
Besides all the ways we have recommended in protecting your bike during the Holi festival, you can also tell us yours. However, do enjoy the colorful Holi festival with your most cherished bike.
Author's Bio
Wisdom Luck in this article advises his audience on how to protect their bike during the Holi festival in India. He further expounds on ways to protect the original color of their bike.
Auto