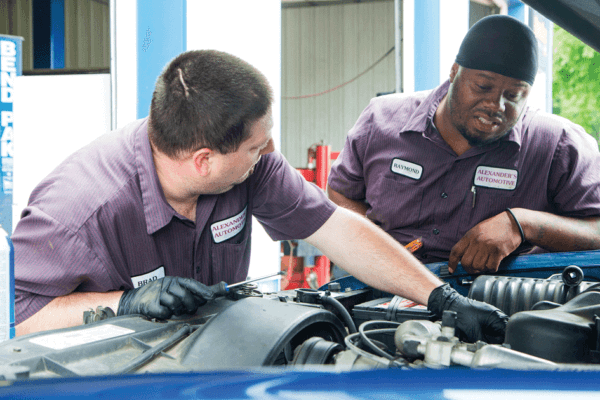 Choosing the right auto body shop in Edmonton is a critical step, especially if your goal is to obtain quality service. Even so, it is not the only thing you should focus on when seeking quality collision repair services. Below are important points to consider when you need to be sure you're dealing with a reputable auto body repair shop.
Working With the Right Auto Body Shop
Once you have agreed on an estimate with your insurance provider, you can only authorize your chosen auto body shop in Edmonton to carry out repairs within the amount of the agreed estimate. In the event that a hidden damage is discovered, you can renegotiate the estimates.
Dent & Rust Removal
There are a number of techniques that technicians apply to repair dents. When you choose to deal with a reputable shop, then you can expect the technicians to remove the dents and leave an almost smooth, even surface that will only require a thin application of filler to even out the entire surface. The non-reputable shops, on the other hand, fill up dents with lots of filler. Even though the filler tends to harden and can easily be smoothed out to mimic the metal surface being painted, it might crack or fall out due to impact. Additionally, thick patches of filler often form hairline cracks that show through paint after several years.
When you take in your car for collision repair, the reputable auto body shop in Edmonton will remove rust carefully before patching up the rust spots. While it is difficult to tell exactly how the auto body shops perform dent and rust repairs, it is easy to tell whether or not the shop you chose did a good job. Closely examine the repaired areas by observing with your eyes and feeling the texture with your hand. An uneven surface means the job must be redone to achieve the desired results.
Painting
Spotting paint problems is rather easy. If a thick layer of paint is sprayed onto your car, or if the mixture used is not suitable for the temperature inside the spray booth, it is highly likely that the paint will sag or drip. Additionally, if paint application is too thin, it will not have the right gloss. Failure to control dust also shows eventually on the painted surface.
Probably the most difficult aspect of the job is matching paint colours, with pearl and metallic colours being the most difficult to match. Although you cannot expect a good, perfect match of colours on an older car, it should be near perfect on the newer cars.
Drivability
If the damages on your car were extensive in nature, then you might have to take your car for a test drive. Upon completion of the collision repair, your car should ideally function as good as new. Check that the wheels are aligned properly – the car should not pull to one side.
In addition, you need to verify that all features of your car work just as they did before the collision repairs. Check things like door handles, windows, trunk lid, windshield wipers, and sound system.
auto body shop
body repair
collision repair
Auto