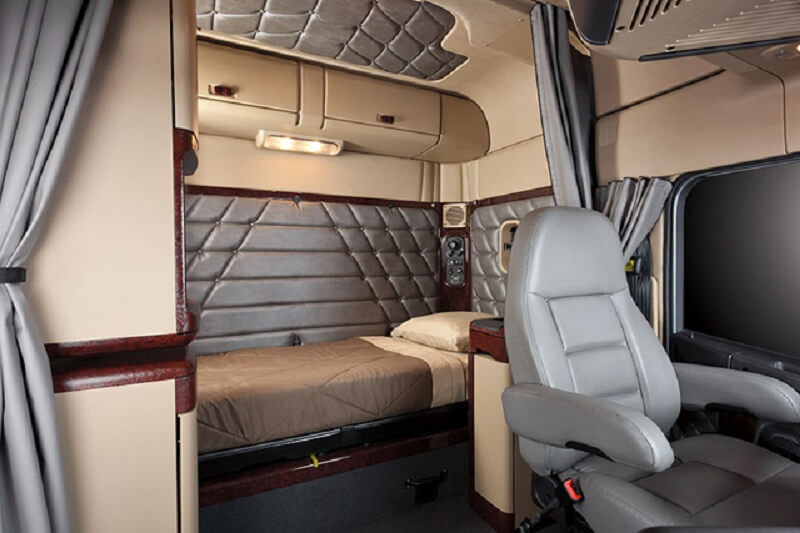 You have one of the most important roles in America – delivering goods to businesses. Without you, on-time deliveries would plummet and with it, the instant gratification consumers have grown accustomed to. However, in order for you to do your job well, you need to drive in comfort. You can't do this if you're riding on semi truck seats that are hard, stiff, and overall unpleasant.
So we've put together a quick list of tips to improve the comfort of your truck seat.
Let's take a quick look.
1. Buy a Memory Foam Cushion
If memory foam is good enough for a mattress, then it's an excellent choice for semi truck seats. The design of memory foam is to conform to the shape and weight of your body, providing extra support.
These cushions are also known to assist with decreasing pressure to your spine, which can help with back pain. If it's good enough for NASA, then it's good enough for your truck seats.
Just make sure to purchase a quality memory foam cushion from a reputable brand.
2. Use Beaded Seat Covers
This is commonly used by bus and truck drivers and for good reason – they're comfortable and long-lasting. At first glance, they may not look comfortable to sit on, but once you do, you'll notice it massages your buttocks and back during your long journeys on the road.
It'll also keep your seat from getting too hot during the summer months, which prevents you from sweating. Also, go with the wooden beads over the plastic to get these benefits.
3. Replace Your Semi Truck Seats
It doesn't matter how great of a product you buy or how often you shift your position in your truck seat – if it's worn too much, it's going to be uncomfortable. In this case, it's time to replace your factory seat pad.
If you notice cracks, permanent dips, and tears, then chances are it's time for a new one. This is especially so if it's causing you to have a poor posture while driving.
4. Go for a Gel Pad Cushion
If memory foam and beads aren't an option for you, then you may want to try out a gel pad cushion. A lot of truck drivers purchase these because it helps to keep their seat cool during long drives.
Make sure it comes with a cover that you can wash over and over.
Get the Comfort You Deserve
It's never a good idea to drive for long periods with an uncomfortable chair. Not only is this unpleasant, but it can cause permanent damage to your spine and neck. If you're dealing with this issue, then hopefully these tips will help improve the comfort of your semi truck seats!
Trucks