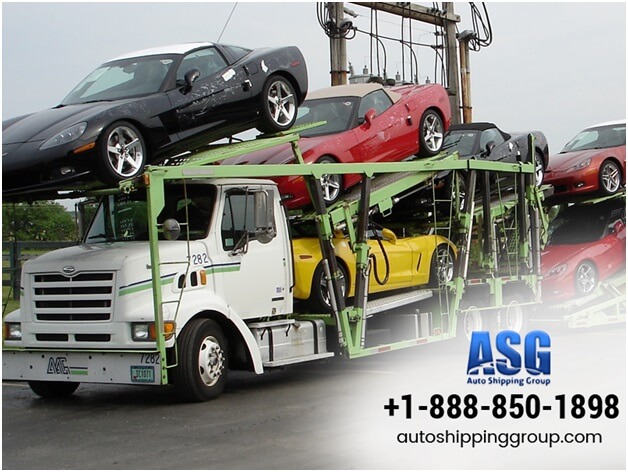 If you need to ship your classic vehicle from one destination to another, it is the professionals of auto transport from California to Nevada who reduces your stress in a professional way while carrying the job of enclosed vehicle shipping effortlessly. But when it is about your darling car, it always makes you little worry although you know it will be shipped careful, still, the fear left at some corner of mind. In order to give your mind that confidence that everything will be taken perfectly, you have to be ready with a proper planning from your side also. You can't afford to make any single mistakes when it is about your expensive vehicle as it will bother you a lot.
In order to be little preventive for your vehicle shipment, below are certain mistakes that you need to avoid anyhow to make sure that you don't get any disheartened surprise once it reaches the final destination:
Mistake #1: Select a shipment company on the basis of low price quotation
Choosing an enclosed vehicle shipping company is no less than choosing a right investment company who take proper care of your savings. Since it's your expensive car, it becomes mandatory for you to choose a company after inspecting every aspect of the shipment company. We are not saying that 'price' can't be the factor but it can't be the one and only factor that makes the company accountable for your any loss.
Price is the part of the equation, despite this, you also have to check that the company is licensed under accurate ministry or not.
Mistake #2: Ignore the entire details quoted by the company
This is not the mistake but a blunder. You can't enter into a contract until unless you don't go through the terms and conditions of the contract. It is vital on your part to read everything in detail and make it very clear to mind that, 'what is included and what is not'. This will help you to know what actual service they are providing and whether you get the service that you are in need or not.
To prevent yourself from falling under such blunder read everything and ask immediately if you don't understand any point. Make sure you get everything in writing this will help you in future to claim.
Mistake #3: Don't submit the request to transport ASAP
You've inspected almost every nearby shipment company and choose the one that offers the best price quotation, high-grade quality packaging, and show high professionalism to transfer your car. Great job! You can relax, right? Not exactly because you have won only the half battle remaining still need to accomplish. Transport alone can take a number of days depending on the departure & destination point.
In order to avoid last minute problems, it is required to make clear when you want to ship your car before you finally make the advance payment.
Mistake #4: Don't do insurance of your car
This is what we call careless attitude when our government gives us the facility to recover the money if any of our insured belongings meet mishap, there is no better assurance you can get than insurance. Auto-shipment Company is not completely accountable for the mishap occurred when it is in transit, to a certain amount they are liable to pay but the majority you have to bear.
Hopefully, you will take the proper concern to avoid these mistakes in order to prevent yourself from being a victim later. Whether you're shipping your car across the state or the country, taking these steps in mind can help you to save your hard earned bucks.
Car