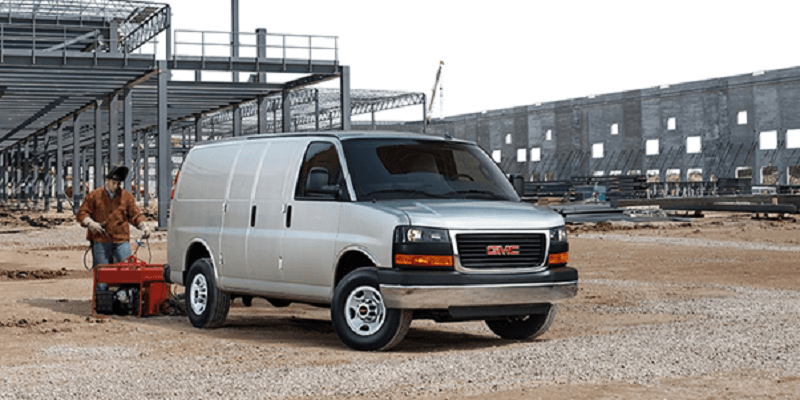 When you are running a business that involves serious transportation, a commercial truck can be the right answer for you. If you have already arrived to this decision and looking for a truck that would serve all your business purpose the best way possible, there can be many models appearing on your search list, among which the 2019 Savana Commercial Cutaway truck from GMC might look quite appealing. To ensure that you are making the right choice, we can share you our experience with the same vehicle model that we gathered at the Mantua Township GMC dealer recently.
The first time we saw the 2019 GMC Savana Cutaway, we could instantly observe its adaptability that could maintain the right balance between skillful engineering and innovative technology to bring out the best possible business vehicle which can also be converted into a reliable mobile office. But what will make it more an ideal commercial truck is its truck-like features that we found quite fascinating.
Capability Features
GMC as an age-old reputed automobile brand has always been committed in engaging quality materials to support its innovative engineering technologies that help provide the required amount of power and level of control that is necessary to make a confident driving experience.
Powerful Engine Lineup
For this, the 2019 GMC Savana Commercial Cutaway has installed in it a couple of Hard Working Engine options that can execute all the tasks with ease and efficiency that you assign it to do.
One of them is a 4.3L V-6 engine paired with an 8-speed automatic transmission. This powertrain combination can pump up 276 of horsepower and 298 lb-ft of torque. Then there is another engine choice available which is 6.0L V-8 Vortec Engine which is ideally mated to an efficient VVT transmission to enhance the horsepower and torque to 341 and  373 lb-ft respectively. GMC also adds a third powertrain option that includes a CNG/LPG-capable 6.0L V-8 SFI Gaseous engine that makes the same 341 hp and 373 lb-ft of torque.
All these options are backed up by a 5-year/60,000-mile limited powertrain warranty which is transferrable.
Your Mobile Office
Understanding the dynamic work schedule of any business GMC has introduced the most advanced Infotainment System in the 2019 GMC Savana Cutaway that offers you the latest 4G LTE Wi-Fi Hotspot connectivity options so that you don't have to miss a beat while moving to your destination points.
Tow/Haul Mode
To reduce the excess shifting hazards while towing or hauling heavy loads the 2019 GMC Savana Cutaway offers you the help of a driver-selectable feature known as the Eaton Automatic Locking Rear Differential that can sense whenever there is a difference in the left and right wheel speed and then locks both of them to turn in unison to get the added traction.
Tailored to Fit Your Business
The 2019 GMC Savana Cutaway can be upfitted for almost every commercial application. You can get it made like a School Bus, Shuttle Bus, Ambulance or any Utility Box. If that makes your choice final about the 2019 GMC Savana Cutaway, check it out at any reputable dealership like the Mantua Township GMC.
Auto