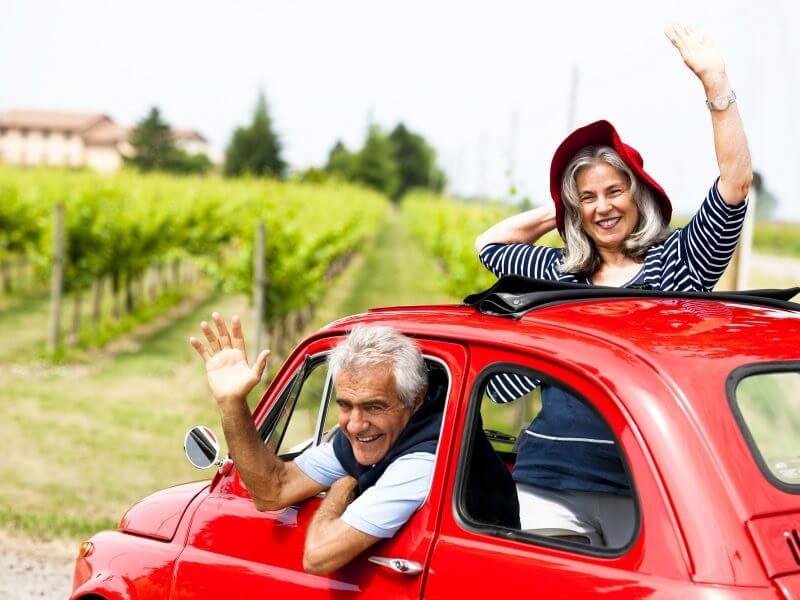 Barcelona is located in Spain's Catalunya province and along its coastline, you will find a number of medieval towns and each is more scenic as compared to the previous one. You can find Catalunya's green hills, vineyards producing delicious wine that is nurtured in the Mediterranean-climate and also ancient monasteries. While visiting Barcelona, you must keep few days to explore all that Catalunya province has to offer.
Usually summer months are the tourist season in Barcelona, and therefore the city remains crowded. Hence, the right time to visit Barcelona will be during spring season which is in the month of April or May. You can also plan to visit during early fall, in the month of September or October.
From Barcelona Day Trips
Most of these day-trips are not too far from Barcelona and if you do not like to waste your time to decide about your own transportation then prefer to book any day-tour. Following are few day tours that you can get from Barcelona.
Montserrat
Montserrat is a sharp mountain with a breath-taking landscape. In order to provide a mystical feeling, a monastery was erected over the topmost place of the mountain. From here, you can also get a wonderful 360ᵒ view of Pyrenees mountain which usually remains snow-capped. In order to visit Montserrat, you may take a train from the station called Espanya.
You can also get several cable-car to visit Montserrat and also further up in the mountain. Best way will be to book a day-tour starting from Barcelona so that your transport issue is taken care of and you can include visit to following places.
Montserrat, Wine and Tapas half-day Tour
Montserrat Monastery and Natural Park Hike
With Cog-Wheel Bus/Train trip to Montserrat Royal Basilica along
Montserrat Day Tour along with Black Madonna and Wine Tasting
Sitges
Sitges is one of the lively beach towns in south of Barcelona. It is also famous as a gay-capital of the Europe. If you want to take a day-off from Barcelona to enjoy some water sports in the beaches or some nightlife, then Sitges can be a great choice.
During the month of February, there is a carnival festival where people make arrangement for elaborate carnival parades all around the town. From Barcelona, Sitges is just 30-minute train ride. You have got following options over here.
Full-Day Tour of Sitges and Tarragona
Sitges, Montserrat, and Torres Wine-Tour
Sitges: From Barcelona Private 5-Hour Tour
Catalunya's Vineyards
Catalunya is also famous as prominent wine producer and besides red and white wines, Cava is also produced which rivals Champagne that is produced in the France. Cava is considered to be smoother to drink as well as it is more economical.
This can be your best trip from Barcelona, in case you want taste some wine. Few other wine counties in Catalunya are Alella, Penedes and Prirat. Alella is an hour's journey by train from Barcelona, where you can taste wonderful wine. You also have following options:
Visit to Penedes, Montserrat and Sitges
Priorat which is a private full-day Wine-Excursion to Priorat
Alta Alella Wine-Tour
Girona
Girona, is one of the medieval cities however, what makes it different from other is city walls which are still intact, and also you can walk all around on its medieval-walls. To reach Girona, you can take any 1.5-hour bus-ride from Estacio de Nord of Barcelona. Following are few options:
Day-Tour from Barcelona to Girona, Figueres and Dalí Museum:
Full-Day long Tour from Barcelona to Costa Brava
Small-Group Day-Trip from Barcelona to Girona and Costa-Brava
Also, visit the website http://www.tripindicator.com/barcelona-day-trips.html to know more about different day-trips from Barcelona.
Auto